Enhance meeting experiences with the new appyReward Zoom App!
Connecting your Zoom account to appyReward allows you to easily create Giveaways, Sweepstakes, instant Win Games or celebrate & reward your employees in minutes. No need to host the operations and create all the mechanism... All you need to do is to install the app, set up your Giveaway or Sweepstakes online and share it with your attendees!
Connect appyReward with Zoom
Start a Free plan with 1 free campaign per month
Install appyReward for Zoom and schedule your meeting from your Zoom account.
Activate the option "Only authenticated users can join" from the Meeting Options section when you create your meeting to deliver the gift securely.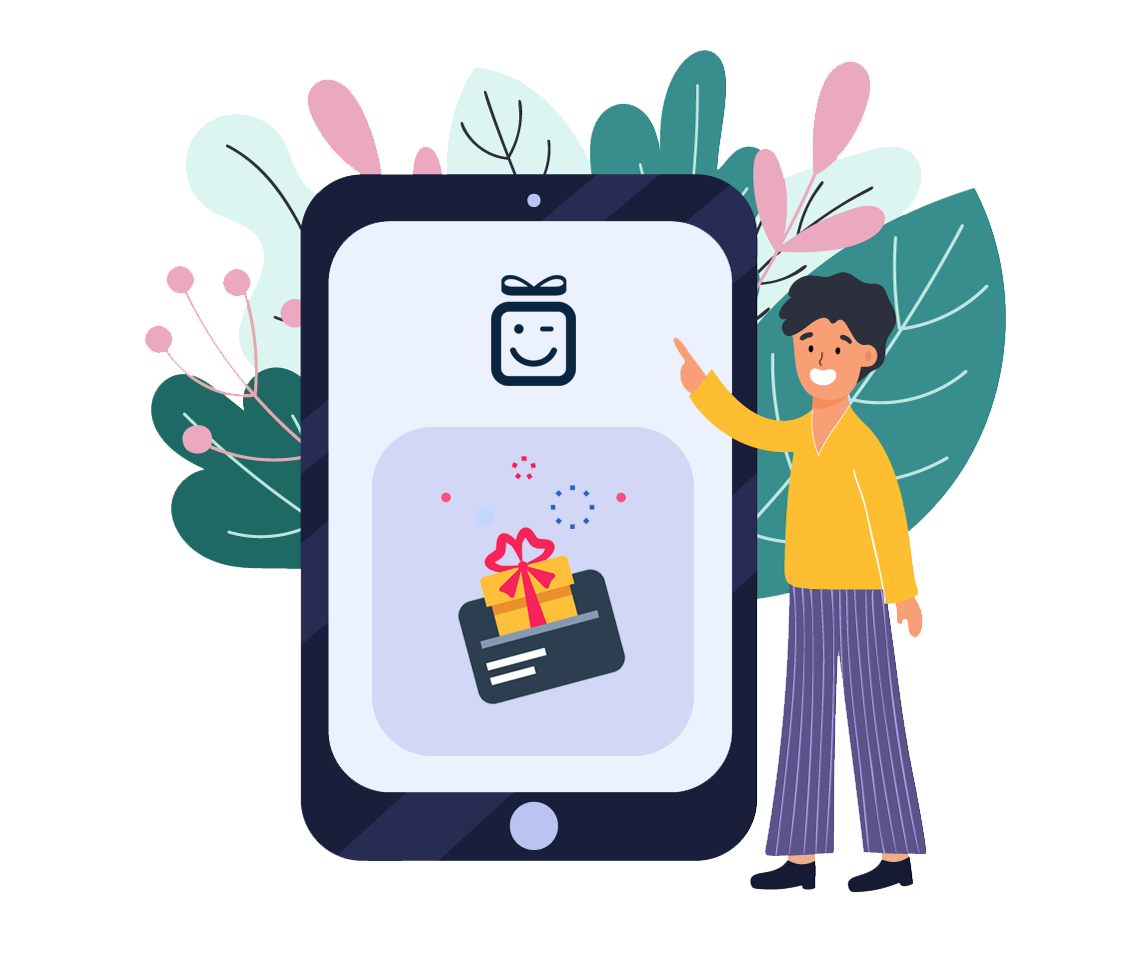 Go to appyReward, select the meeting and set-up your campaign (Giveaway, Sweepstakes or Instant Game) then choose a gift card or upload your own gift.
Launch your campaign! At the end of your meeting all participants will receive the link to access the gift or sweepstakes entry.
Quickstart Guide: How Use appyReward for Zoom
https://www.youtube.com/watch?v=K8I3A7zb-v0
RUN ONLINE GIVEAWAYS IN MINUTES
Direct rewards or a sweepstakes entries? Give an incentive to every attendee that participates on your meeting, or award great prizes to a smaller number of people.
CHOOSE YOUR TYPE OF DIGITAL VOUCHER OR GIFT
Pick from our international catalog the gift you need (200 brands), such as Amazon gift vouchers or Visa virtual prepaid cards.
OR UPLOAD YOUR OWN CORPORATE PRIZE
Offer valuable content you might have (corporate gift cards, coupons, etc.) you upload. Here, there is no gift to purchase, just some fees to set up your own offer.
COLLECT CRUCIAL INFORMATION WHILE REWARDING ATTENDEES
Use our drag & drop form builder to easily create attractive online forms to register participants. Then, generate reports and/or route your data to your favorite tools.
SHARE YOUR GIVEAWAY, SWEEPSTAKE, OR INSTANT WIN
After setting up your rewards campaign, share it with your attendees, track the results on your dashboard and collect all data!